Marilyn Monroe, Cleopatra, and Aphrodite – why is it that icons of lust never seem to be lucky in love?
Women viewed as seductresses have been maligned for thousands of years. Both patriarchal and feminist ideologies target them – and, most of all, the world of psychology. Therapists are taught to tell these women to change their core sensual nature rather than channel it into a healthy lifestyle.

This man magnet – who is often without a man – has a name: the Aphrodisian Woman.
Myths are not simply dry stories in classic literature and art; they are timeless gems, like many-sided diamonds with infinite refractions, used by every culture for millennia. They offer an alluring passageway into the magic and mystery of our unconscious, which reveals what we are. The mythology of Aphrodite – and seductresses like her – are the perfect roadmap for modern Aphrodisian Women to enrich their lives, strengthen their self-worth, and build healthier relationships.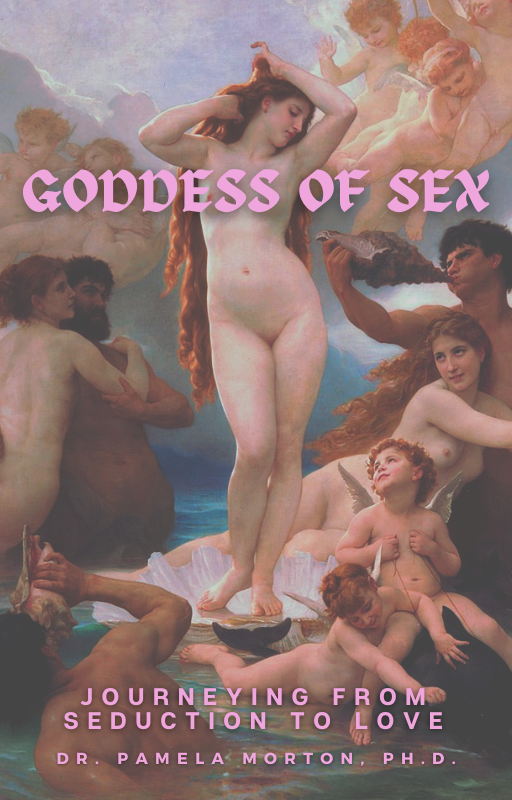 The Book
The upcoming self-help book Goddess of Sex: The Journey from Seductress to Love  explores the archetype of " the seductress," the shaming and psychological suffering they face, and how they can have a healthy lifestyle. Using archetype Jungian psychology, consciousness work, and real-world advice for women of all ages this book channels self-help, psychology, and mythology for both therapists and laypeople.
About Dr. Pam
With a Ph.D. in clinical psychology, Dr. Pam has dedicated years to researching seductresses in pop culture, mythology, and religion. She guides modern goddesses of sex across the globe to channel their talent for seduction into genuine love. 
She found that Aphrodisian Women with an innate sexual charisma often walk away from therapists feeling more lost than when they walked in. So, she's now here to help!

All suffering is, in some form or another, an attempt to deny or reject the love that is ever-present. Love has always been and always will be.